More than one third of the world 's businesses run on SMM.
You can enhance brand exposure, increase conversions, and generate leads with the aid of social media marketing.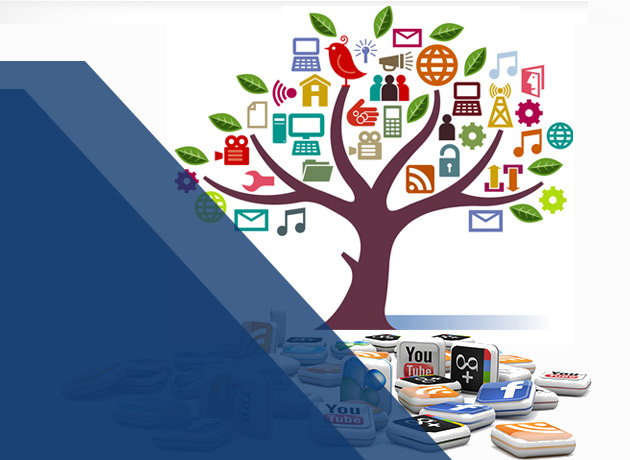 The evolution of social media marketing (SMM) from a standalone tool to a multifaceted source of marketing intelligence on an increasingly significant and growing audience is being driven by marketers across industries as more than 80% of consumers report that social media, particularly influencer content, has a significant impact on purchasing decisions.
The tremendous expansion of interactive digital channels propelled social media to levels that even challenge the reach of television and radio in the 18 years between 2004 (when MySpace became the first social media site to surpass one million subscribers) and 2022. More over 58 percent of the world's population, or 4.6 billion people, used social media in Q1 2022, a rise of more than 10 percent in only one year.
Marketers are honing their strategies to seize the considerable competitive advantage that social media interaction can give even more quickly and efficiently than traditional marketing, as the use of social media continues to rise.
The social media marketing company CNET Infosystem in India has in-house digital marketing specialists who are skilled at managing the dynamics of your social media handles. In order to help businesses increase their presence on social media networks, we employ pertinent, modern SMO services. With the aid of our top SMO services, your company will be able to attract customers and active leads that are simple to turn into sales chances.
What is Social Media Marketing?
Social media marketing is connecting with your audience using social media platforms in order to develop your brand, boost sales, and enhance website traffic. This include creating compelling content for your social media pages, interacting with your followers, tracking your progress, and executing social media ads.
Currently, Facebook, Instagram, Twitter, LinkedIn, Pinterest, YouTube, and Snapchat are the most popular social media sites.
A variety of social media management solutions are also available to assist businesses make the most of the aforementioned social media networks. You may succeed with social media marketing by using platforms like Buffer, which offers social media management solutions. We wish to assist you in succeeding, whether your goal is to establish a brand or expand your business.
Social media is used by businesses in a wide variety of ways. For instance, a company that cares about what consumers are saying about its brand might keep an eye on social media discussions and respond to pertinent references. Highly targeted social media ads would be used by a company that wants to reach a certain audience at a large scale. They are frequently referred to as social media management.
Why is social media marketing important for every business?
Social media is the simplest approach to reach a huge audience because, as of today, 3.8 billion individuals, or half of the world's population, utilise it. Social media usage has increased by 9.2 percent since 2019. 52 percent of online brand discovery, according to Hootsuite, takes place in open social feeds. Social media was utilised by 43% of internet users to investigate products before making a purchase.
Social media is one of the most successful free marketing methods available today due to its extensive usage and adaptability. The following are some particular advantages of social media marketing:
Humanize your business:
You can use social media to make your company an active player in your market. Your audience may get to know, trust, and engage with you through your profile, postings, and interactions with other members.
Drive traffic:
Social media is a top avenue for boosting traffic to your website where you may turn visitors into customers thanks to the link in your profile, blog post links in your articles, and your adverts.
Generate leads and customers:
Through features like Instagram/Facebook stores, direct messaging, call to action buttons on profiles, and appointment booking options, you may also create leads and conversions directly on these networks.
Increase brand awareness:
Social media networks' visual nature enables you to develop your visual identity among huge audiences and raise brand awareness. Additionally, increased brand recognition will improve the outcomes of all your other initiatives.
Build relationships:
Through these platforms, you may network, get feedback, have discussions, and establish direct contact with people while also opening up both direct and indirect lines of communication with your following.
Regular interaction with the target audience
Social networks are used by roughly three hours by half of the world's population every day. The easiest way to communicate with your audience and engage them in a personalised way is through SMS.
What are Social Media Marketing Services And Why Do You Require Professional SMM Services?
Digital marketing firms frequently provide social media marketing services, also known as SMM services, which enable businesses to connect with their target audiences on social media platforms to raise brand exposure, engagement, and website traffic. It's a planned campaign with a focused audience that strengthens a company's marketing initiatives. These days, SMO services are necessary for all businesses. On social media, people use and form opinions about brands.
4.55 billion individuals are active on social media, according to Kepios. Are you, then, optimising for your ideal clients? The bad news is that if you're not, social media is where all the leads and sales are coming from for the firms that are.
Services for social media optimization are necessary if you want to draw in clients, keep them interested, and bring in new ones all at once. For this, you ought to work with an experienced SMO firm. There are many advantages to using social media marketing services.
Core Pillars of Social Media Marketing
Planning and Publishing
Sharing a blog post, an image, or a video on a social media site is all it takes to publish to social media. But rather than developing and posting material on the spur of the moment, you should prepare your content in advance. You can now automatically post your material on social media using a variety of scheduling tools, like Buffer Publish.
Listening and Engagement
Conversations about your brand will rise as your company and social media followers expand. You can even be the subject of uninvited social media mentions. You have the ability to surprise and thrill them if it's a compliment. Otherwise, you can provide assistance and make a correction before a situation deteriorates.
Analytics and Reporting
You'll want to be aware of how your social media marketing is doing during the coming months and the coming year. A basic amount of such information is provided by the social media networks themselves. Use the variety of social media analytics solutions that are currently offered to obtain more in-depth analytics data.
Advertising
These days, social media advertising systems are so strong that you can choose exactly who will see your adverts. Based on their demographics, hobbies, activities, and other factors, you can establish target audiences. To make adjustments in bulk, automate procedures, and improve your ads, think about using a social media advertising tool.
Why Is Social Media Marketing So Powerful?
The extraordinary power of social media in three key marketing areas connection, interaction, and customer data underpins social media marketing (SMM).
Connection:
Social media not only makes it possible for businesses to connect with customers in previously impractical ways, but it also offers a staggering array of channels through which to reach target audiences, from content platforms like YouTube and social media sites like Facebook to microblogging services (like Twitter).
Interaction:
Businesses can benefit from free advertising opportunities provided by eWOM (electronic word-of-mouth) recommendations on social media between current and potential customers. A useful influencer of customer choices is the positive contagion effect. Businesses can assess their "social equity," or return on investment (ROI), via social media marketing strategies, for instance.
Customer Data:
Customer data is another priceless resource that a well designed social media marketing (SMM) plan offers to improve marketing outcomes. SMM solutions have the ability to not only gather consumer data but also transform this gold into practical market analysis or even use the data to crowdsource new strategies instead of being overwhelmed by the 3Vs of big data (volume, variety, and velocity).
OUR SOCIAL MEDIA MARKETING SERVICES
Facebook
When it comes to promoting your services and goods, we can assist you if your company has a Facebook page. To attract more interested clients, you can accomplish this by adding links to blogs you've written or even by creating a contest or game. Use Facebook; it's a widely used website.
Twitter
You also need to make sure that you are promoting your company on Twitter. Here, you can quickly let your viewers know about your links and quick bits of information. Make sure you're using this platform to spread the necessary information, and we can certainly assist you in doing so.
Instagram
We can also provide you with some great photographs to use in promoting your company on Instagram. You can photograph your goods, services, or employees, and we'll assist you with the writing. Additionally, we can assist you in creating the best hashtags.
LinkedIn
We can assist you with promoting your company here if you have a LinkedIn profile. Finding people who are interested in the field you work in can be done well here. We can assist you in ensuring that the content you are disseminating is pertinent and that the audience will be interested in reading it.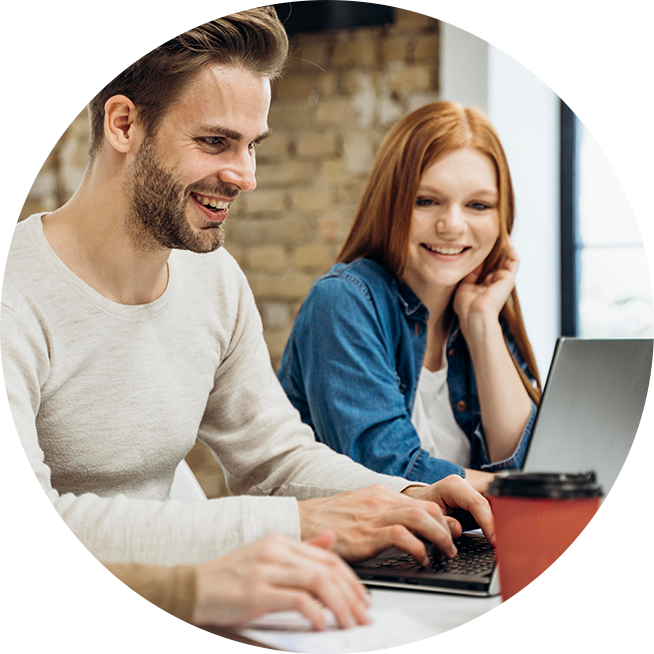 Faqs
Do You Have Any Questions?
SMO will assist you better increase the worth of your business if you currently use SEO. Not only will you be able to rank your company higher, but you'll also provide a better foundation for future customers to interact with you and immediately submit their reviews, complaints, and comments. To assist you understand better, please get in touch with our sales representatives.
In order to engage consumers and advertise goods and services, social media marketing has evolved to incorporate a number of approaches and strategies. These include developing individualised online experiences for customers, using interactive chatbots, and audience-targeted advertising. creating an online audience, utilising social media influencers, etc.
Depends entirely on the sector you work in! Facebook and Instagram are the ideal places to start if you want to sell things. LinkedIn is superior if you work in management, counselling, or services. Therefore, it entirely relies on the industry you work in! To assist you understand better, please get in touch with our sales representatives.